When it comes time to celebrate St. Patrick's day in Tucson you can't go wrong with these Irish pubs in Tucson. They'll give you all the Irish festivities you could want as you celebrate this fun holiday.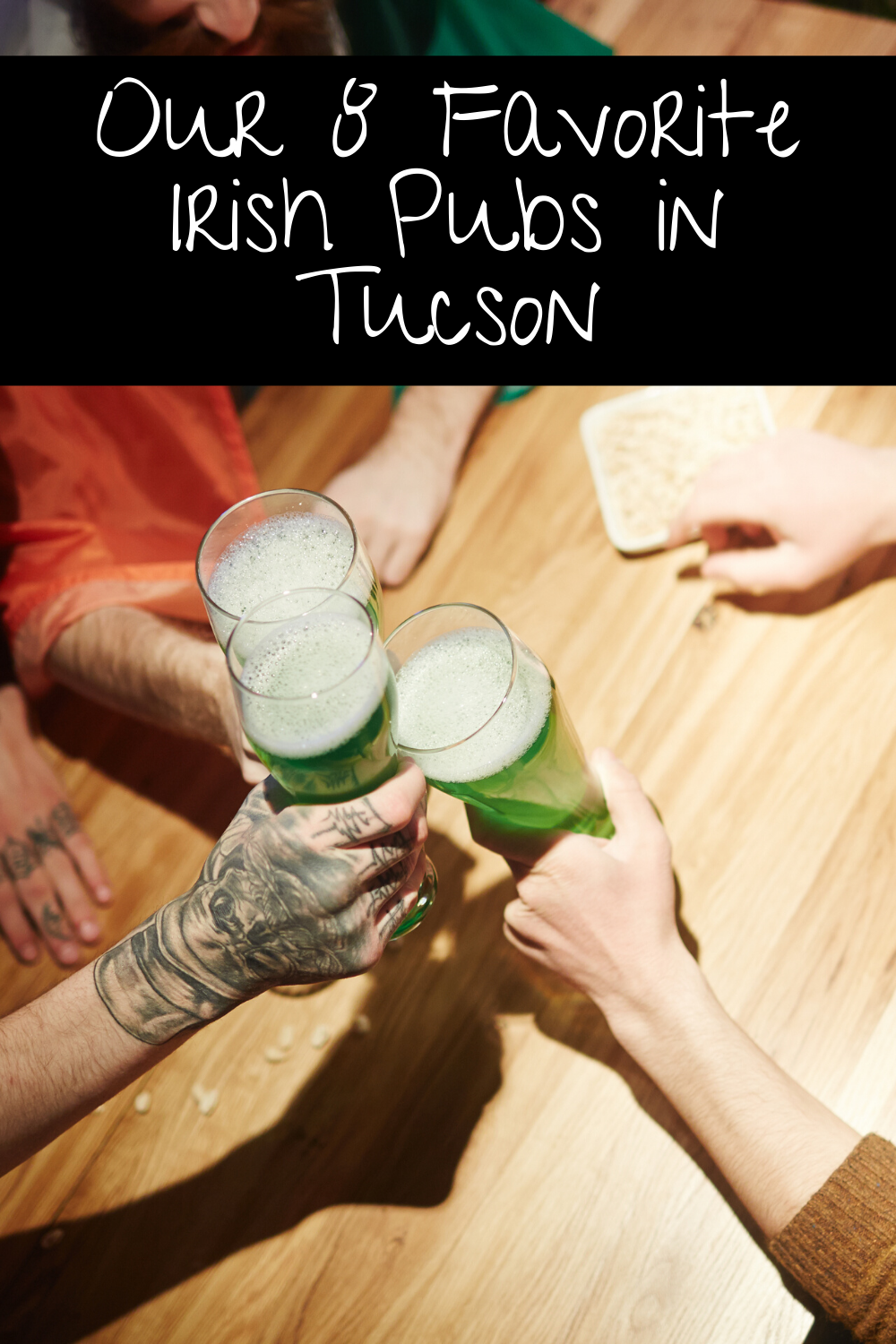 Our 8 Favorite Irish Pubs in Tucson
These are our favorite Irish pubs in Tucson. There's no dancing around the subject, they're full of feisty fun this time of year. If you are heading out to celebrate St. Patrick's day in Tucson this year, or any year, these are the places you want to visit. The Irish whisky and beer will be flowing and you can find all of the classic Irish eats to fill your belly. Check them all out and let us know which ones are your favorite…also let us know if we missed your favorite on this list!
Murphy's Public House
140 S Kolb Rd Tucson, AZ 85710
There's always some new food trucks on site to bring you great eats while Murphy's focuses on bringing you awesome drinks. Plenty of local and Irish brews on tap!
The Canyon's Crown
6958 E Tanque Verde Rd Tucson, AZ 85715
If you are looking for Irish pubs in Tucson that also have great food…look no further. Try the pretzel with cheese or the fish and chips. You won't be disappointed.
Finnegan's Pub
7051 S Tucson Blvd Tucson, AZ 85756
You can't go wrong with a beer on tap and the fish tacos from Finnegan's. If you are out partying for the night you can also grab a room since Finnegan's is connected to the Doubletree!
Riley's Irish Tavern
5150 N La Cholla Blvd Tucson, AZ 85705
Most people would say that Riley's is just the right amount of dive bar and that's true! It's not fancy but the drinks are strong and delicious and it's certainly a great spot for St. Patrick's day in Tucson!
The Parish
6453 N Oracle Rd Tucson, AZ 85704
There's usually live music and great food, you can't go wrong with The Parish if you are looking for something a little more upscale to celebrate St. Patrick's Day in Tucson.
Arizona Beer House
150 S Kolb Rd Tucson, AZ 85710
Arizona Beer House can get a little rowdy…but isn't that what we want in a good Irish pub in Tucson for St. Patrick's day?!
The Shanty
401 E 9th St Tucson, AZ 85705
If you are heading out to drink beer all night you have to try their jalapeño popcorn. It's amazing and it'll be one of the many reasons you keep coming back time and time again!
O'Malleys On Fourth
247 N 4th Ave Tucson, AZ 85705
Don't be surprised if this spot is busy…they're usually busy and it's for good reason. It's a fun spot with good food and plenty of your favorite local and Irish brews on tap!
Looking for a Tucson apartment? We can help!
The Place at Village at the Foothills and The Place at Wilmot North are excellent choices if you are looking for a Tucson apartment. Our MCLife communities are also perfect for anyone searching for a pet friendly apartment. We never have any breed or sizing restrictions on our apartments. Bring your furry friends, large and small, without fear of losing out on excellent housing.
What we do have is plenty of layouts, price ranges, amenities, features, and upgrades. Things you just won't find in traditional homes or apartments! We strive to make MCLife communities a place that you LOVE to call 'home'.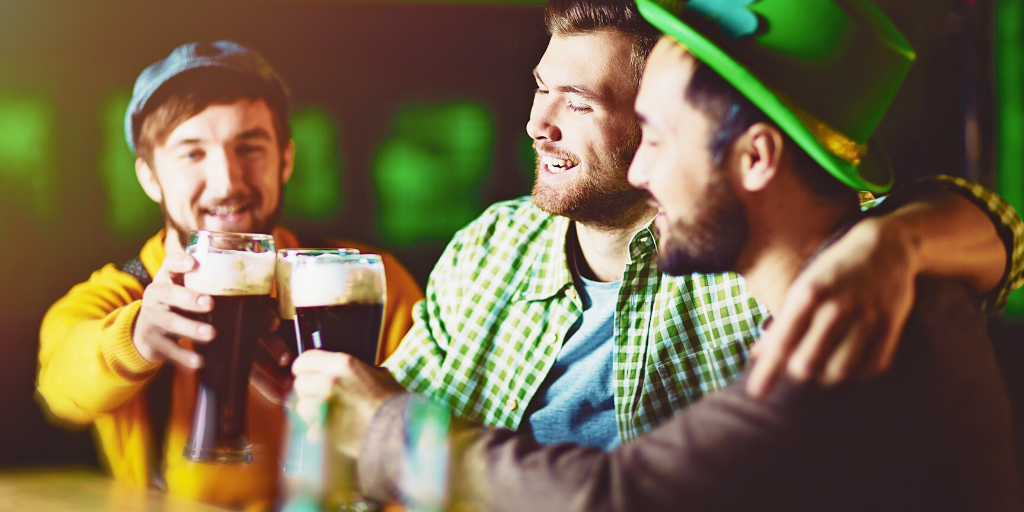 Tucson living at its finest!
Here in Tucson you can't go wrong…there's something for everyone. We can help you find activities to keep your mind and your body busy. This time of year it's beautiful outdoors. You can head out and explore the beautiful natural landscapes…if that's not your thing, don't worry. There are plenty of amazing restaurants, museums, and local attractions to keep you busy. Check out some of these Tucson living posts for inspiration.